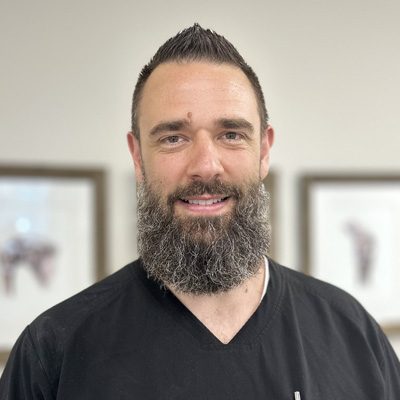 Chiropractor
Isaac Hill D.C.
Dr. Hill discovered his love for chiropractic while playing basketball in high school in his hometown of Elk River, MN. As a player who chronically rolled his ankle, he thought that was just part of the game. After one particular incident, he was told by a medical doctor that he would be off the court for 6-8 weeks. He decided to get a second opinion from a chiropractor, and after just two weeks of treatment, he was back on the court playing.
Even more amazing: he never rolled his ankle again. After high school he worked for a chiropractor doing massage therapy, and his love for the profession grew deeper. He knew first hand and saw on a daily basis that chiropractic was a powerful way to achieve health and optimum performance.
Dr. Hill moved to Marietta, GA to attend Life University in 2003. There he completed his undergraduate studies in biology. He went on to obtain his Doctor of Chiropractic degree in June 2012. Not only did he complete his required national boards, but he also chose to sit for the physiotherapy board, as physical therapy was an important part of his own healing so many years before. He was offered an associate position with the doctor he had worked for previously in his hometown and gladly accepted the opportunity. Although he had a wonderful experience as an associate, he knew his passion and philosophy would be best utilized in his own practice. In June 2013, Dr. Hill and his wife made the big move to Danville to open Hill Chiropractic.
The practice has ever evolved as Dr. Hill has continued learning how to best serve his patients. He has attended conferences to learn the most effective ways to handle personal injury cases, from both a healthcare and legal standpoints. He has received training on spinal decompression therapy and functional rehab, and he has pursued further education on nutrition, weight loss, and neuropathy. His "whole person approach" to treating his patients means he looks for underlying causes of any disturbance or disruption (which may or may not be causing symptoms at the time), making any necessary recommendations for interventions and lifestyle adjustments that would optimize the conditions for normal function. Using this unique approach, he is able to help his patients to accelerate and/or maintain their journey to good health. Dr. Hill's goal is to see his patients achieve a pain-free life and have their bodies function the way they were designed to.
Dr. Hill is licensed in the state of Virginia and a member of the Virginia Chiropractic Association. He and his wife, Brandy, live on many acres in the country and look forward to growing their family homestead with their four beautiful children.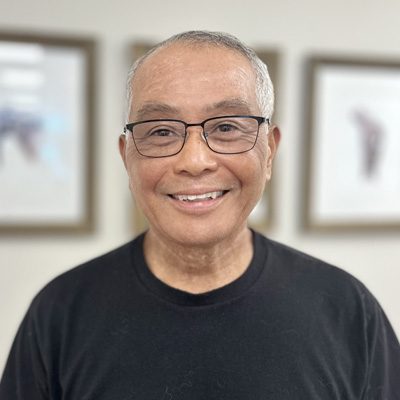 Chiropractor
James Hicks D.C.
Dr. Hicks is a chiropractic physician who resides in Meadows of Dan, Virginia. He grew up in Kansas and entered into military service on active duty in the US Army after graduating from West Point and also served in the US Army Reserves. He later became a mid-level manager and process engineer for Procter & Gamble and worked in the Paper (Bounty), Food (Jif Peanut Butter), and Coffee (Folgers) Divisions with P&G.
He was later introduced to his first chiropractor and became interested in this healing art after successful natural chiropractic and acupuncture treatment for his nagging shoulder and neck complaints. He then decided to become a chiropractor himself. He graduated from Cleveland Chiropractic College with Cum Laude honors. Dr. Hicks operated his own holistic practice in Columbus, Ohio for 15 years before moving to Virginia due to his wife's health condition. He has held several associate positions both in Virginia and North Carolina. It was an honor in 2019-2020 to be chosen to serve as a chiropractor for the US Army Medical Command at Ft. Bragg, NC treating all the Airborne and Special Forces troops.
Dr. Hicks holds a Diplomate status with the American Academy of Pain Management, a Diplomate with the International Academy of Medical Acupuncture, a Diplomate with the International Academy of Chiropractic Acupuncture, and a graduate of the Energetix International College of Bioenergetic Medicine. Dr. Hicks is a former US Army Master Fitness Trainer and a Personal Trainer certified by the International Association of Fitness Sciences with a focus on Functional Performance. He was personally trained by 8-Time Mr. Olympia, Lee Haney. Dr. Hicks believes that removing the stress from structural, emotional, nutritional, toxicity, and electromagnetic interferences, rebalances the body back to optimal long-term health and enhanced quality of life.
Dr. Hicks believes in a holistic lifestyle. He and his wife, Lynne, stays busy with developing an organic farm and raising farm animals (horses, goats, and chickens), that can ultimately provide independent "farm to table" organic food sources. He has 2 Great Pyrenees guardian dogs to protect the flock and indoor cats and dogs. He enjoys all sports and loved running cross country in high school and wrestling in high school and college. In his spare time, he and Lynne love to ballroom dance. After work, he enjoys watching the sunset and gazing at the peaceful evening stars in the open sky.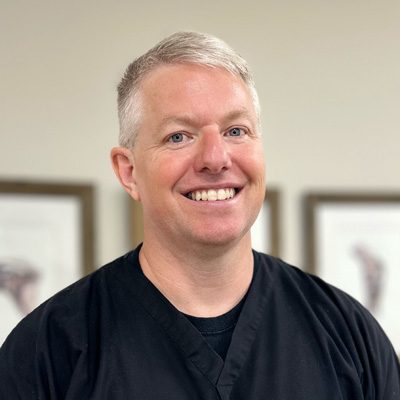 Nurse Practitioner
Bryan Fichtner M.S., F.N.P.-B.C.
Bryan joins the team with a dedicated passion for taking care of people and helping others live healthier lives, with a desired focus on improving quality of life. He brings extensive healthcare knowledge and experience, beginning in 1999 as a Nationally Registered Paramedic and Firefighter, serving in Roanoke VA for over a decade.
He then went on to become an RN with 13 years of experience in Intensive Care, Perioperative, and Emergency Medicine, as well as the specialty of Infusion therapy caring for patients with autoimmune diseases. He obtained a Master of Science in Nursing from Bluefield University in 2022 and now holds his FNP-BC (family nurse practitioner board certified). Bryan joins our integrated team of healthcare practitioners, providing regenerative cell therapy, PRP, trigger point injections, and other medical procedures and therapies. His enthusiasm for serving his patients and his commitment to excellence add to the practice in a valuable way! Bryan resides with his wife and children in Rockingham County, NC where he enjoys family time on their property, on the lakes of North Carolina and Virginia as well as the coastal shores of South Carolina. In addition to family time Bryan enjoys fishing, duck hunting, and being outside in nature.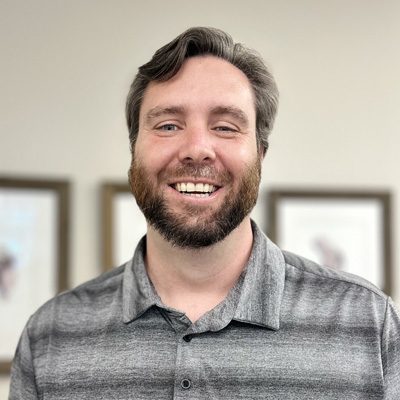 Operations Manager, CFO
Tim Lovelace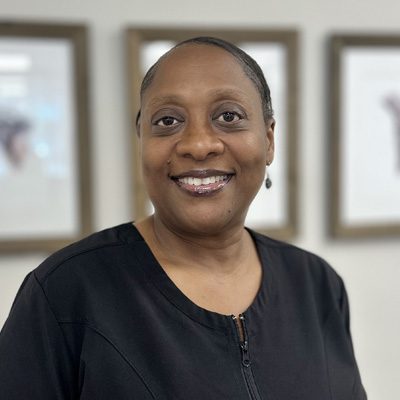 Insurance/Personal Injury Specialist
Wendy Motley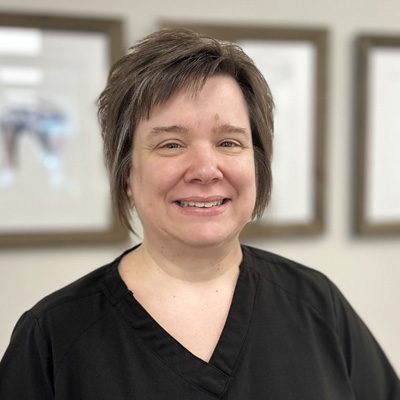 Insurance Specialist
Amy Witty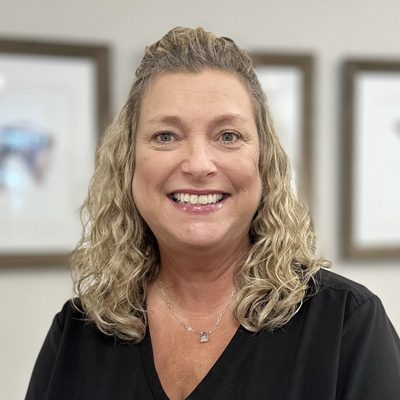 Clinical Manager
Cindy Hawker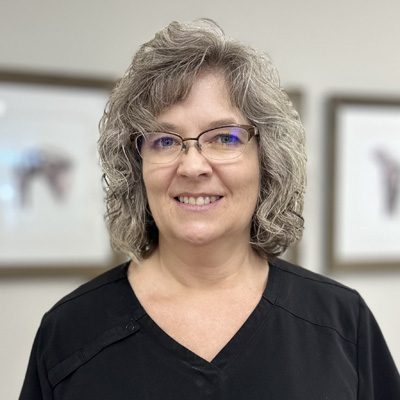 Clinic Assistant
Mary Beth Woods
Clinic Assistant
Bryson Motley
Clinic Assistant
Stephanie Hazelwood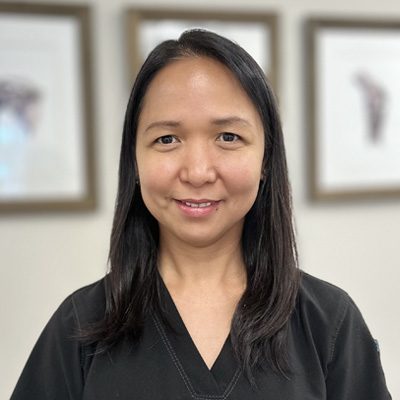 Clinic Assistant
Charmaine Hedrick
Clinical Assistant
Emily Wyatt
Radiology Technologist
Kirby Ford
OFFICE HOURS
---
Monday
7:30am - 5:30pm
---
Tuesday
7:30am - 5:30pm
---
Wednesday
7:30am - 5:30pm
---
Thursday
7:30am - 5:30pm
---
Friday
Closed
---
Saturday & Sunday
Closed